TITANIUM OFFICE SPACES
CHOOSE THE CLASS, ON YOUR FLIGHT THROUGH THE BUSINESS WORLD
The Standard class 1A forms the foundation in TITANIUM. Above it are higher standard levels, with specialised focus whether on ultimate luxury or on the most cutting edge interpretation of the work environment of the future. Each customer can design an environment that best characterises their business and mission.

TITANIUM COMPLEX
ONE COMPLEX, ENDLESS OPPORTUNITY
Apart from a choice of a wide range of workspace categories, TITANIUM is also a pleasant place to live. A green oasis in the city centre with a pool and a fountain, viewing business terrace on the 11th floor or the fitness roof at Skylight X creates a serene environment that inspires and encourages creativity.
TITANIUM creates an environment for not only quality work, but also a pleasant life.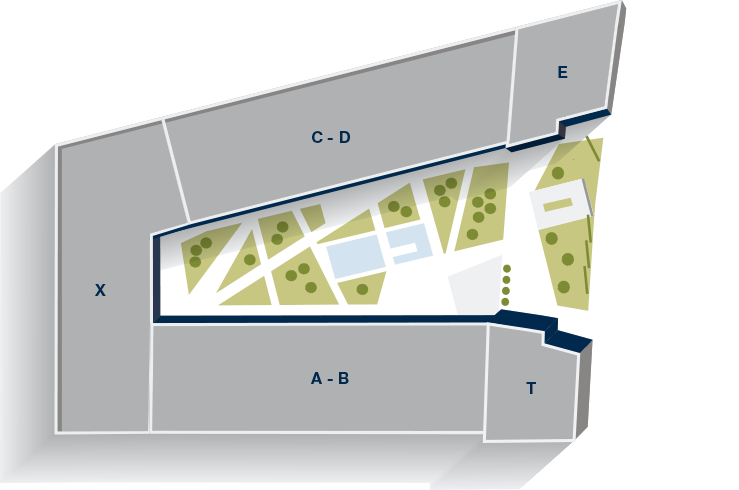 TITANIUM FOSTERS YOUR SUCCESS AND ALWAYS HAS ENOUGH SPACE FOR YOU TO GROW
Parks and terraces
4.500 m2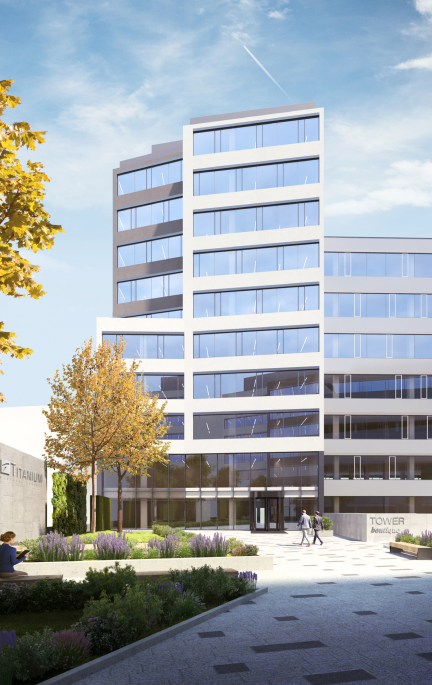 UTILISE THE ENTIRE SPACE
WORK IN YOUR FAVOURITE ENVIRONMENT, IN A WAY THAT SUITS YOU BEST
TITANIUM does not mean just work in the office, but provides the opportunity to use the park, roof terrace, a yoga mat, the running track or any of the common areas for work.

Live and work in TITANIUM in a new and inspiring way.
THE SKYLIGHT X
TERRACE WAS CREATED FOR AN ENERGY RECHARGE